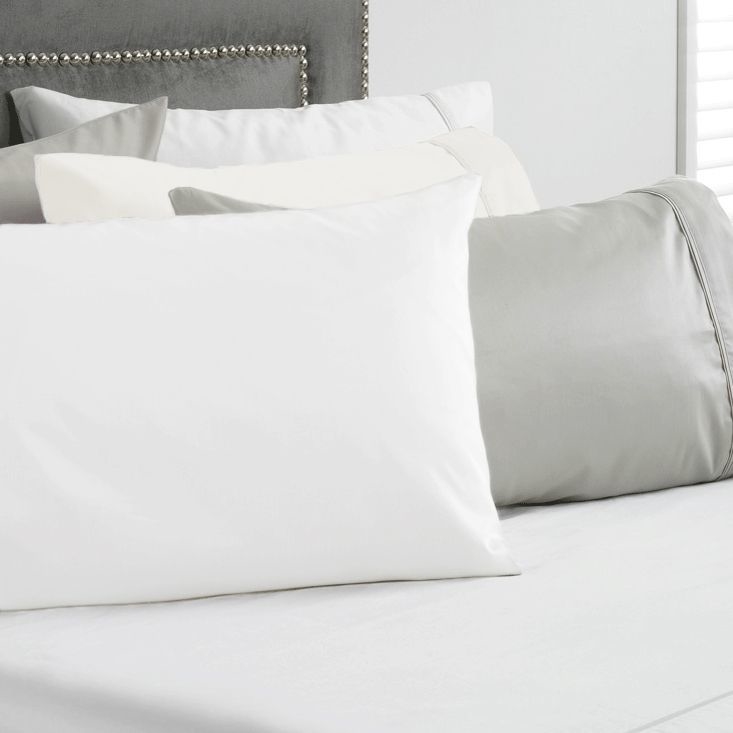 Baksana
1000TC Luxury Sateen Cotton Sheets and Pillowcases
$49.00
Or 5 fortnightly payments of

$9.80

with

+1 more

Or 6 fortnightly payments of of $8.17 with
Delivery will usually be made within 14-25 business days. After placing your order, you will be contacted by one of our team to update you on your estimated time of delivery. This time will vary depending on the product ordered and the location chosen for delivery.
Experience ultimate luxury while you sleep with Baksana's 1000TC Luxury Sateen Cotton Sheets & Pillowcases.
Made from 100% OEKO-TEX® Certified double twist Egyptian combed cotton radiating a sateen and silky finish, these sheets are manufactured to the highest quality allowing you a soft and breathable night's sleep.
1000 thread count per 10 square cm cotton ensures a luxurious finish that is easy care and easy iron. The easy iron finish is derived from natural resources to ensure eco friendliness.
Made ethically in Portugal.
Sheets and pillowcases are sold separately. *Stock out of Europe is limited, please contact us to check on your requirements.