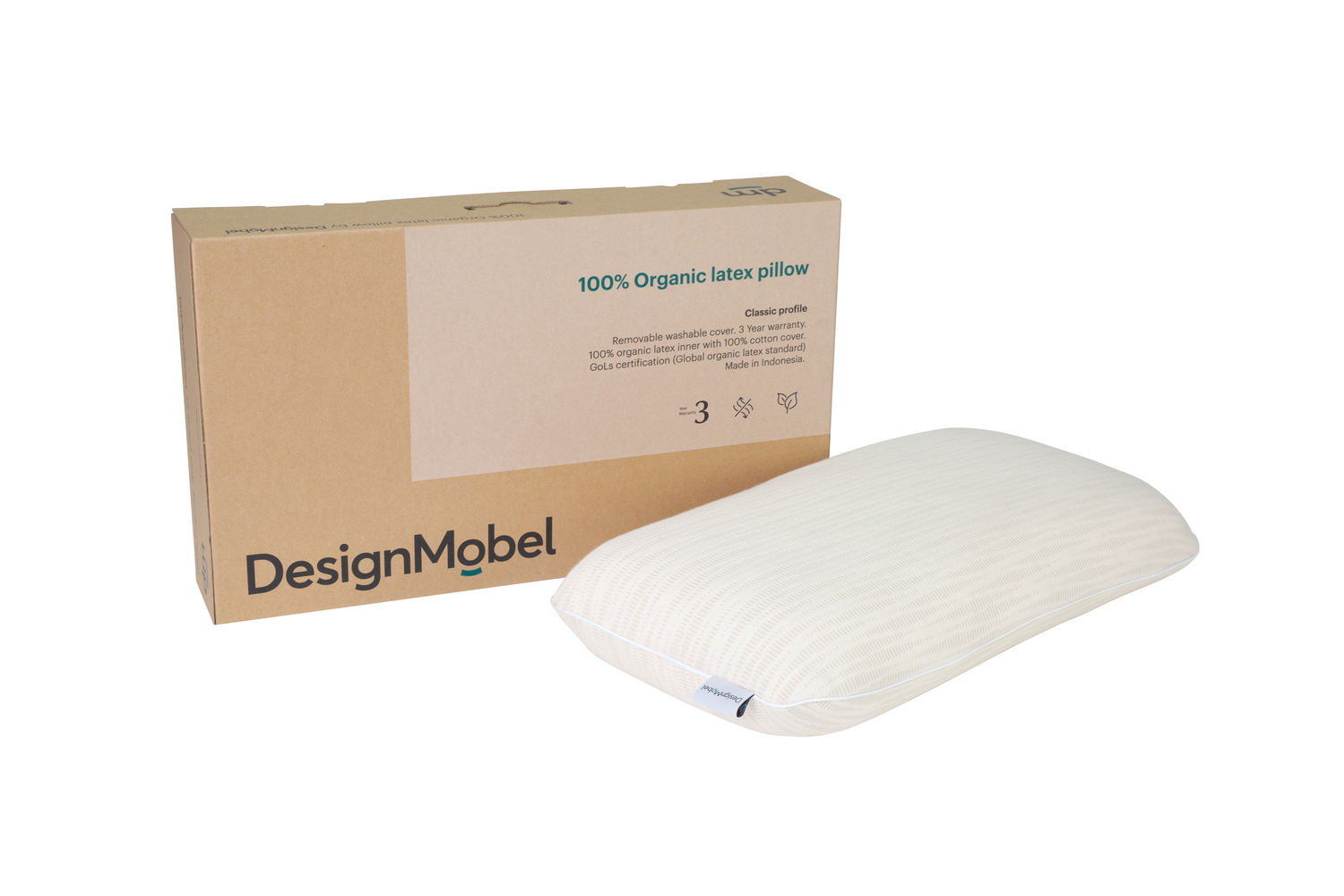 $279.00
Or 5 fortnightly payments of

$55.80

with

+1 more

Or 6 fortnightly payments of of $46.50 with
Delivery will usually be made within 14-25 business days. After placing your order, you will be contacted by one of our team to update you on your estimated time of delivery. This time will vary depending on the product ordered and the location chosen for delivery.
100% Natural Organic Latex
Description

100% organic latex inner with 100% cotton cover. GoLs certification (Global organic latex standard). We all have different sleeping positions throughout the night, and this pillow works with your natural sleeping position to create comfort.

Care

The soft fabric outer cover can be easily removed thanks to the zip and washed at 60°C.