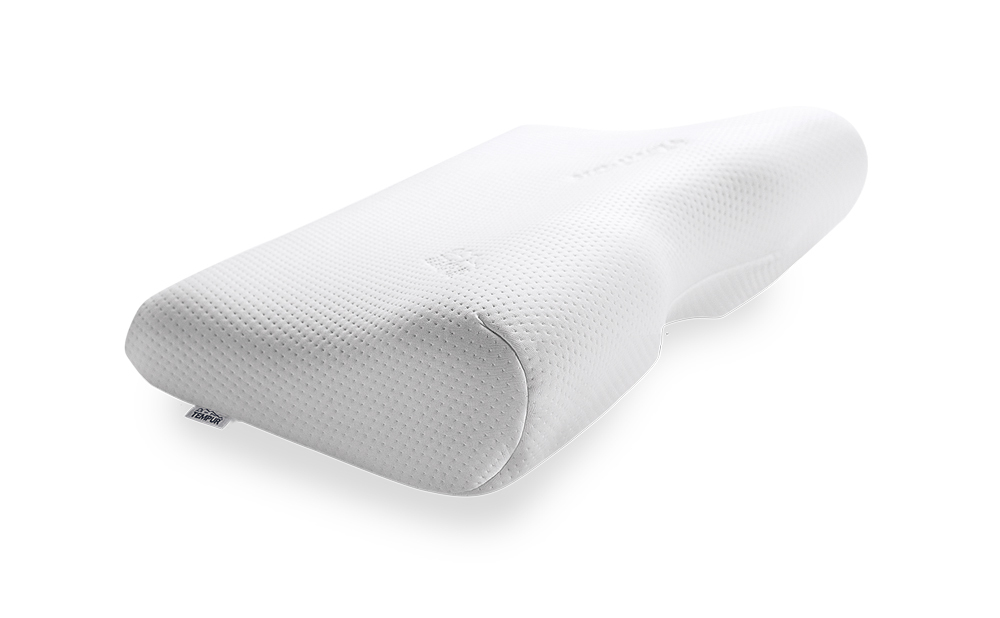 $269.00
6 fortnightly payments of

$44.83

with
Delivery will usually be made within 14-25 business days. After placing your order, you will be contacted by one of our team to update you on your estimated time of delivery. This time will vary depending on the product ordered and the location chosen for delivery.
If your favourite sleeping position is lying on your back, then this Tempur pillow is for you.
Description

The millennium pillow features a curved edge tilted slightly forwards to support and cradle your neck. It offers outstanding comfort for back sleepers. with ergonomic support for your head and shoulders and is available in three different heights to suit different body shapes.

TIP Choose a higher pillow if you are broad-shouldered and a lower pillow if you are a tummy sleeper or have a soft mattress.

*New stock shipment due into NZ approx. Mid-Late March 2023.

Care

The soft outer cover can be easily removed thanks to the zip and washed at 60°C.