We combine in-depth knowledge with a genuine passion for helping you get the best sleep possible.
Whether you want hands-on guidance or you simply prefer us to take care of everything for you, the Sleep Gallery team delivers outstanding expert service time and time again.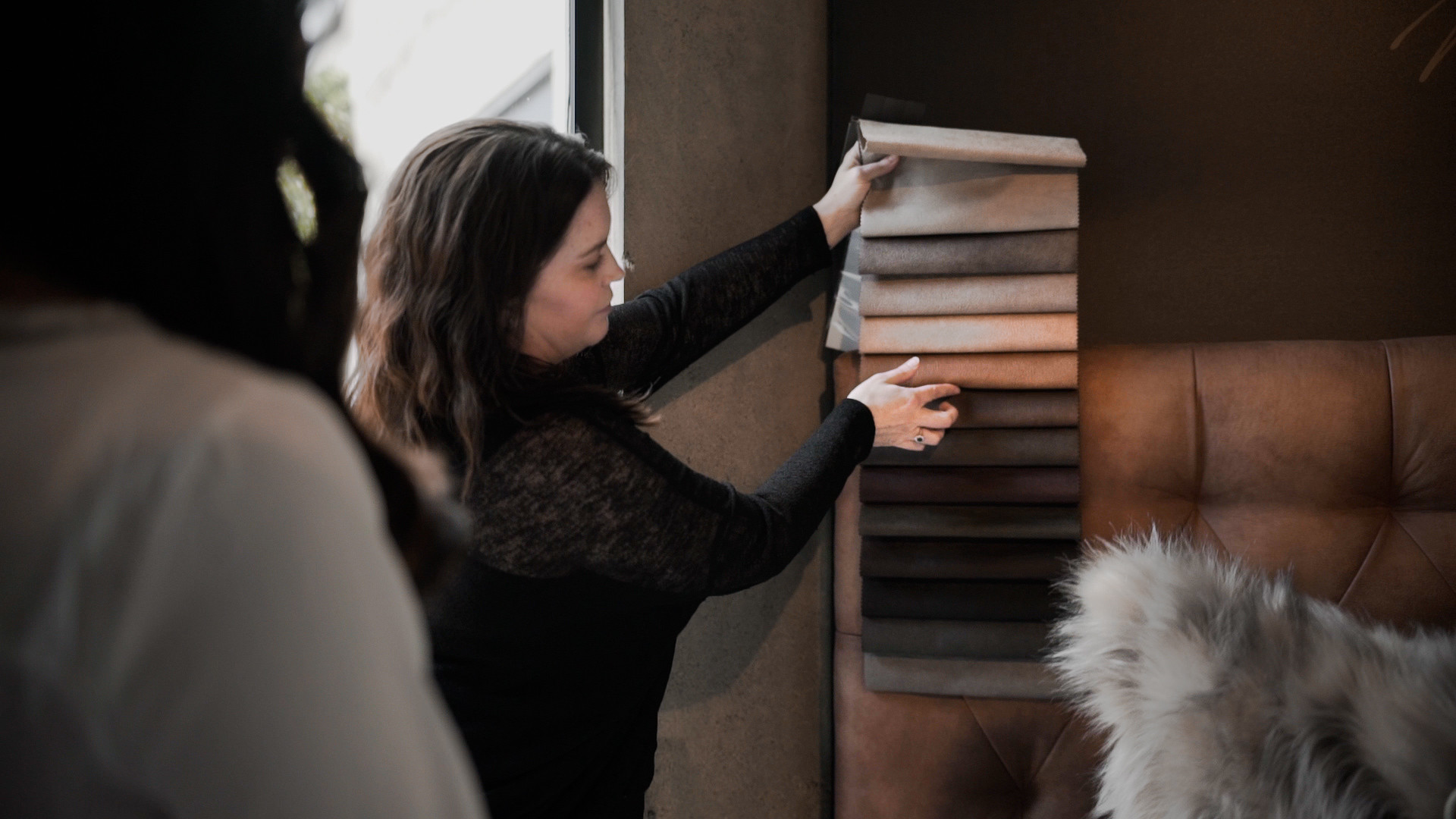 A curated shopping environment

We have consciously created a space that feels relaxed, sophisticated and inviting, so that you can imagine how each bed will transform your bedroom and to give you the time and space to make the best decision for your needs and lifestyle. It is as much a space for bedroom inspiration as it is to test out your potential next bed. We welcome exclusive appointments if you would like to design your sleep experience in private.
Bespoke service at competitive prices

Sleep Gallery makes sure your investment in your best sleep yet, goes further, with a truly personalised buying experience. We have curated the highest quality brand offerings from sleep companies we wholeheartedly endorse.
Decades of expertise

Our team are veterans of the sleep industry. With a wealth of experience and knowledge, we are able to go in depth on both the technical aspects and the aesthetic design of each bed we have handpicked for our collection. We are experts in helping you find a bed that gives you all of the support, comfort and lifestyle benefits you need.
Proudly Kiwi

Sleep Gallery is a locally owned and operated family business. We choose to work with leading brands including those who handcraft their beds in New Zealand, and who when possible, source their materials locally and sustainably.
Design-minded

Our sleep consultants have worked alongside architects, design specialists, developers and boutique accommodation professionals to deliver sleep experiences and aesthetics aligned with their overall vision. We are happy to give advice and design insight, and offer home consultations so we can better understand the look and feel of your space.
Premium Delivery
We offer a white-glove delivery and installation service from Kerikeri to Taupō with our experienced in-house team. We have long-standing relationships with reputable companies outside of these regions, so you can enjoy first-class delivery service from Sleep Gallery nationwide. Regardless of where you are based, you can rest easy throughout the whole delivery process.
Selection

Whether you have chosen your bed at our gallery, over the phone or through email, you are in safe hands. We make sure we fully understand your delivery and installation requirements at the time of purchase.

Packing & preparation

Our consultants work alongside our meticulous delivery team to ensure everything is safely packed and well protected for transport.

Transport

Our team is efficient and communicative throughout the shipping process. Our vehicles are equipped to ensure a damage-free journey for your new bed. Upon delivery, we will assemble and install your bed to exact specifications.

Installation & guarantees

Our team is trained in installing even the most complex headboards and complex bed systems. We are specialised in adjustable base delivery and installations. Any issues that do arise will be dealt with promptly at no extra cost to you.
FAQs
Will my sheets fit my new mattress?

Premium mattresses have a depth between 38cm and 45cm. There are a lot of good quality sheet options available that will fit this depth. We recommend fitted sheets with a 50cm depth for the best fit.
Will my mattress get body impressions, and is this covered under warranty?

You can expect a plush mattress with soft top layers to slowly contour over time. This is normal, and it doesn't affect the quality of the support system underneath. Most mattress warranties cover significant body impressions (over 40mm) that reflect more than reasonable wear and tear.
What is the warranty on a bed?

Most NZ-made mattresses carry a 10-year manufacturer's warranty. NZ-made bed bases, headboards, and international frames vary between 2 and 5 years, depending on the brand. The warranty covers any manufacturing default that is not considered reasonable wear and tear. If you are concerned about your mattress, it is always best to call us in-store, and we will let you know what your mattress warranty means for you.
Do you deliver?

Yes, Sleep Gallery has a specialised in-house team and delivery vehicle. Our experienced team is trained in Tempur Adjustable Bed installation, assembling NZ-made frames and installing international bed brands. We deliver and install from Taupō to Kerikeri with our own team and we outsource to trusted carrier companies for all other areas of New Zealand, including Queenstown and Wanaka.
What happens if I don't like my mattress?

Choosing a new mattress can be complicated. It's important to us that our customers love their beds and sleep well, which is why we spend as much time as we can with you to understand your needs and help you make informed decisions. Mattresses often feel firmer when they first arrive as they are brand new and can take a few nights to a couple of weeks to settle to their actual level of comfort. Give yourself time to get used to your new mattress and call us if you are concerned.