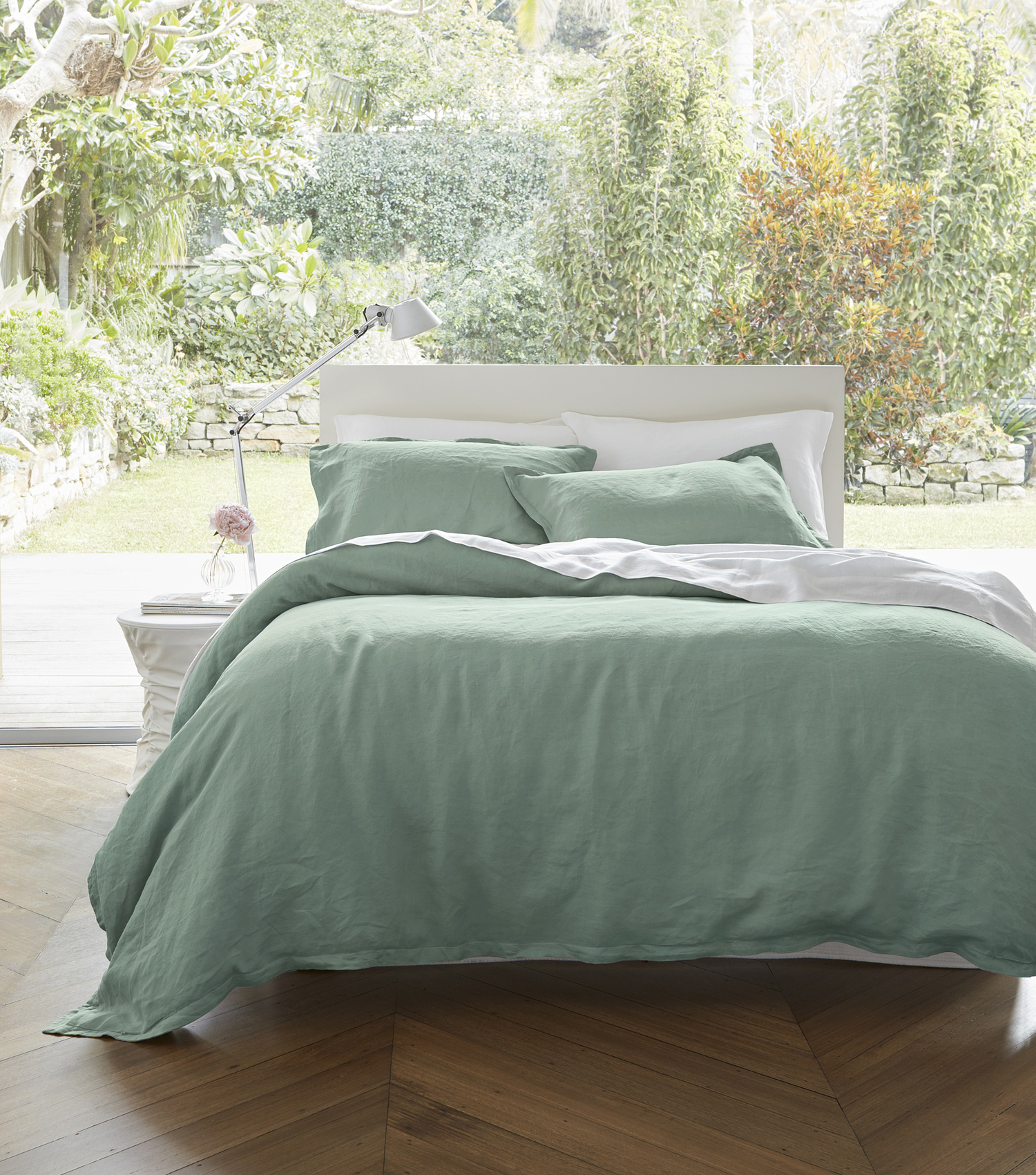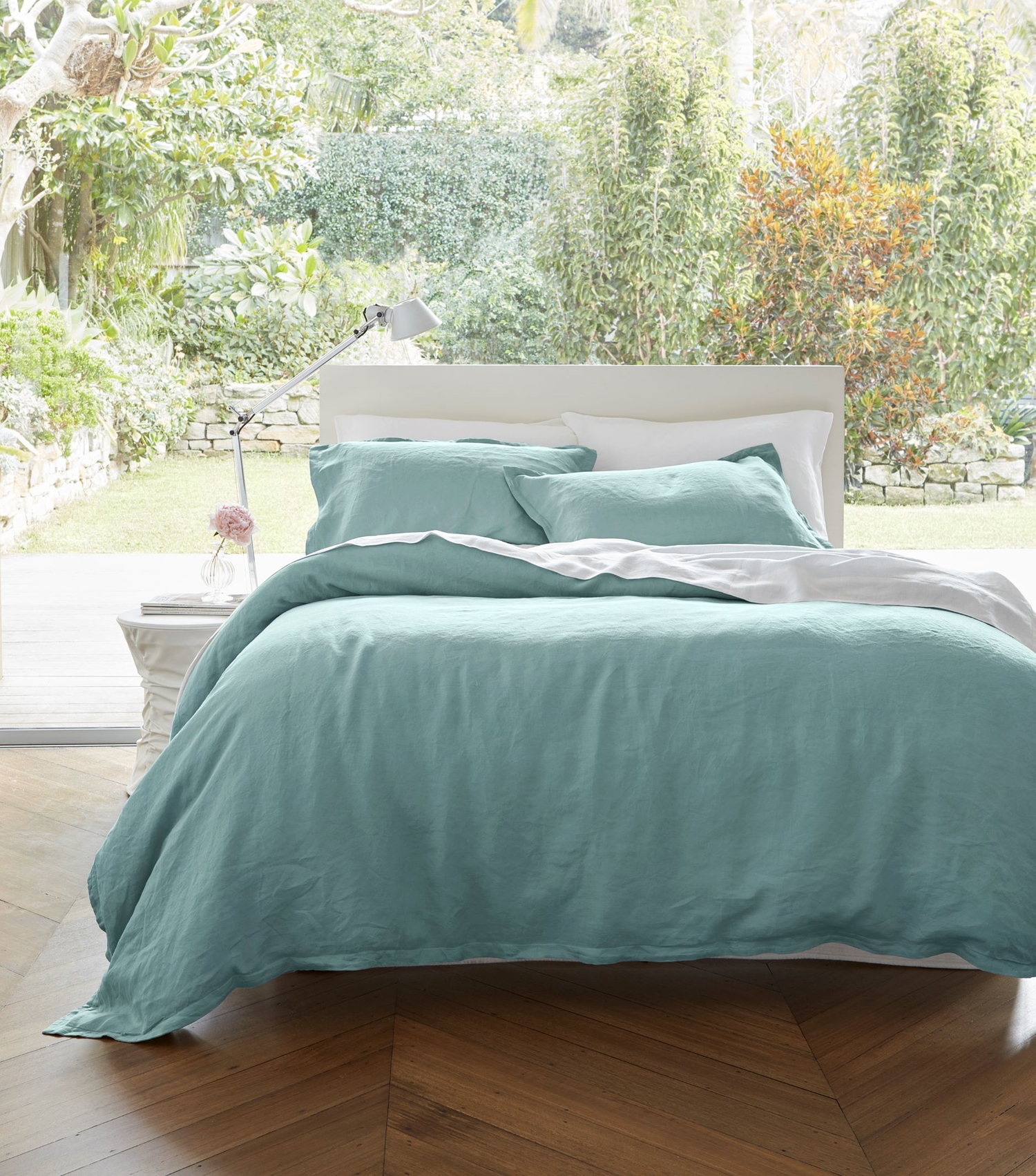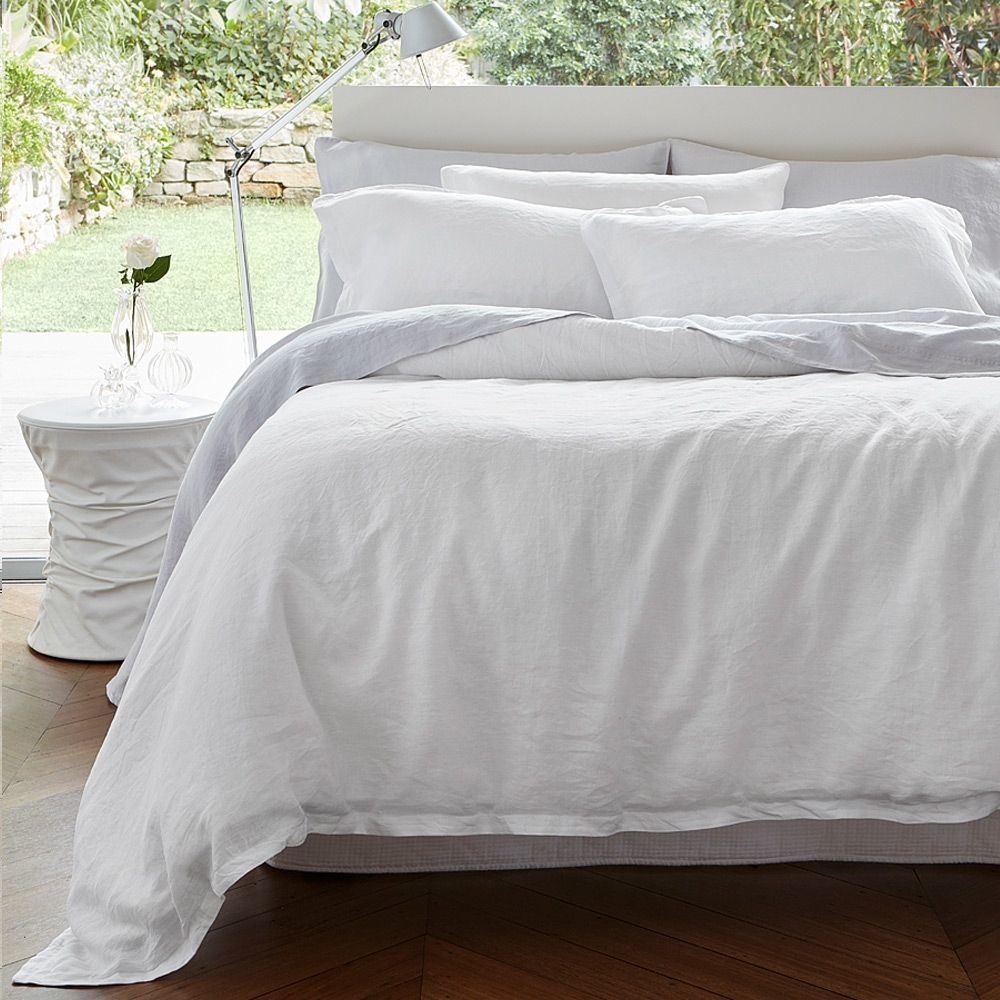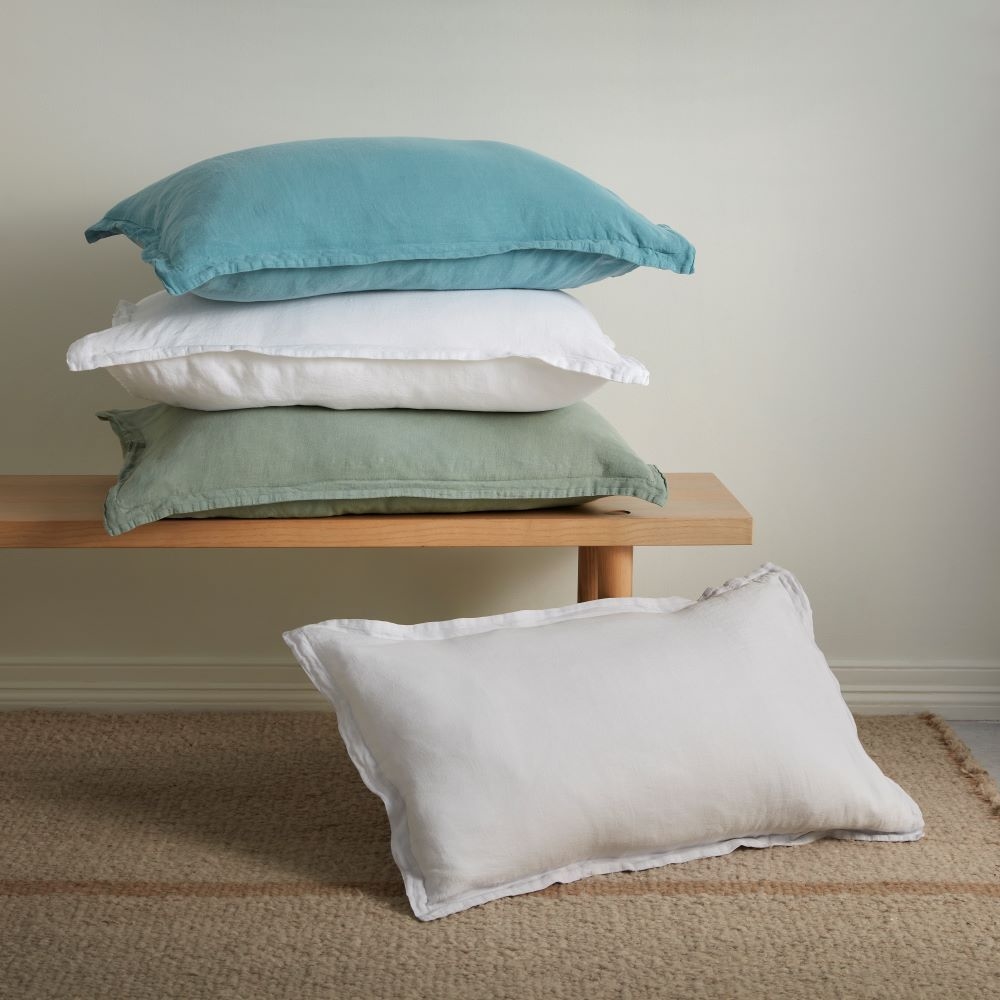 Baksana
Baltic Linen Duvet Cover Set
$535.00
Or 5 fortnightly payments of

$107.00

with

+1 more

Or 6 fortnightly payments of of $89.17 with
Delivery will usually be made within 14-25 business days. After placing your order, you will be contacted by one of our team to update you on your estimated time of delivery. This time will vary depending on the product ordered and the location chosen for delivery.
Immerse yourself in ultimate luxury. Baksana's new 100% European Flax® Certified Baltic Linen is top quality, eco-friendly and is pre-shrunk and stonewashed. Sateen finished, this duvet cover radiates a beautifully soft and silky finish that is not easily crushed.
Embrace the linen look in your bedroom with a high quality Linen Duvet Cover set which includes one duvet cover and two oxford pillowcases.
Linen is naturally anti allergenic, bacteria resistant and moisture absorbing, which helps it stay fresh and cool.

Colours: White, Sage, Blue and Ash

*Stock out of Europe is limited, please contact us to check on your requirements. Also available in sheet sets.