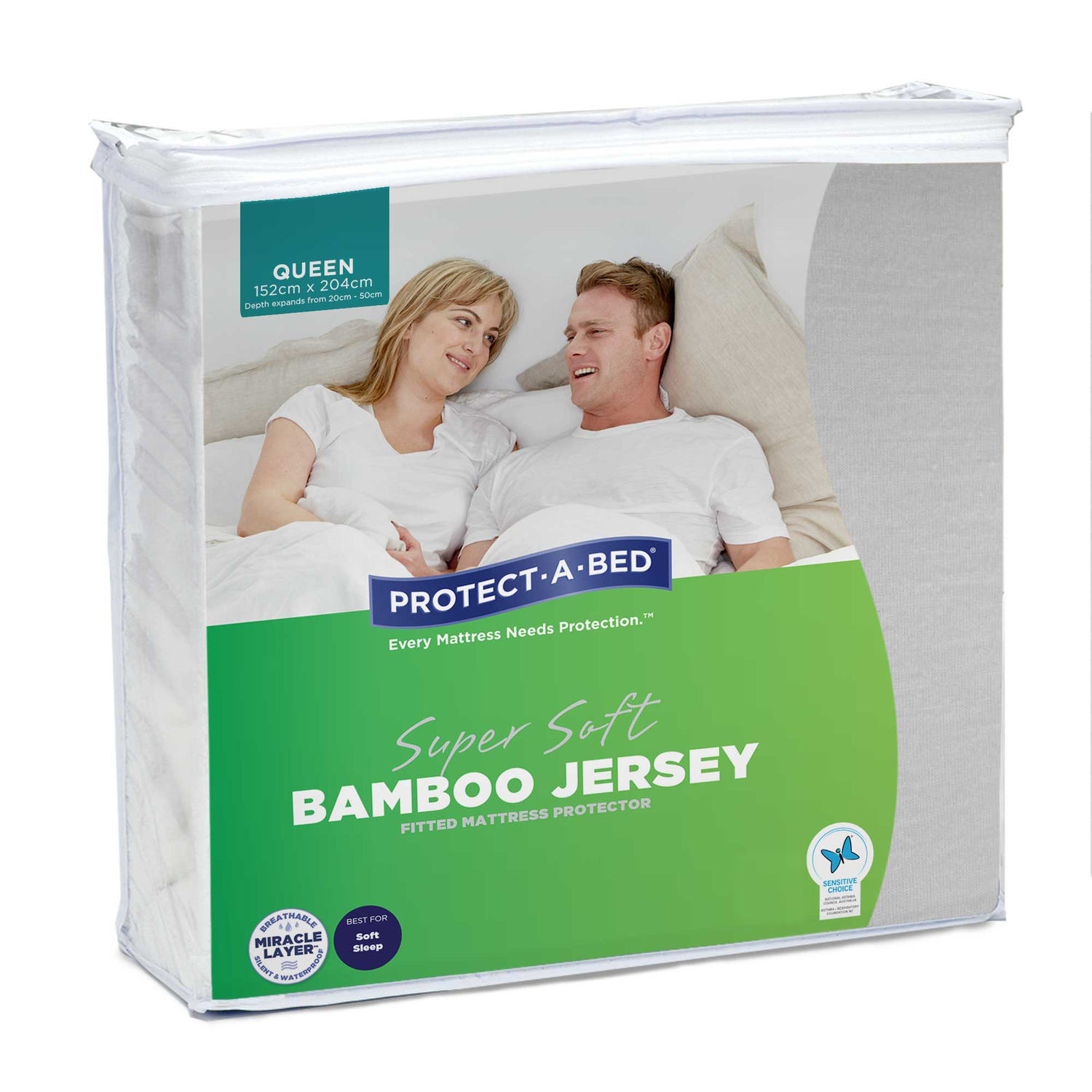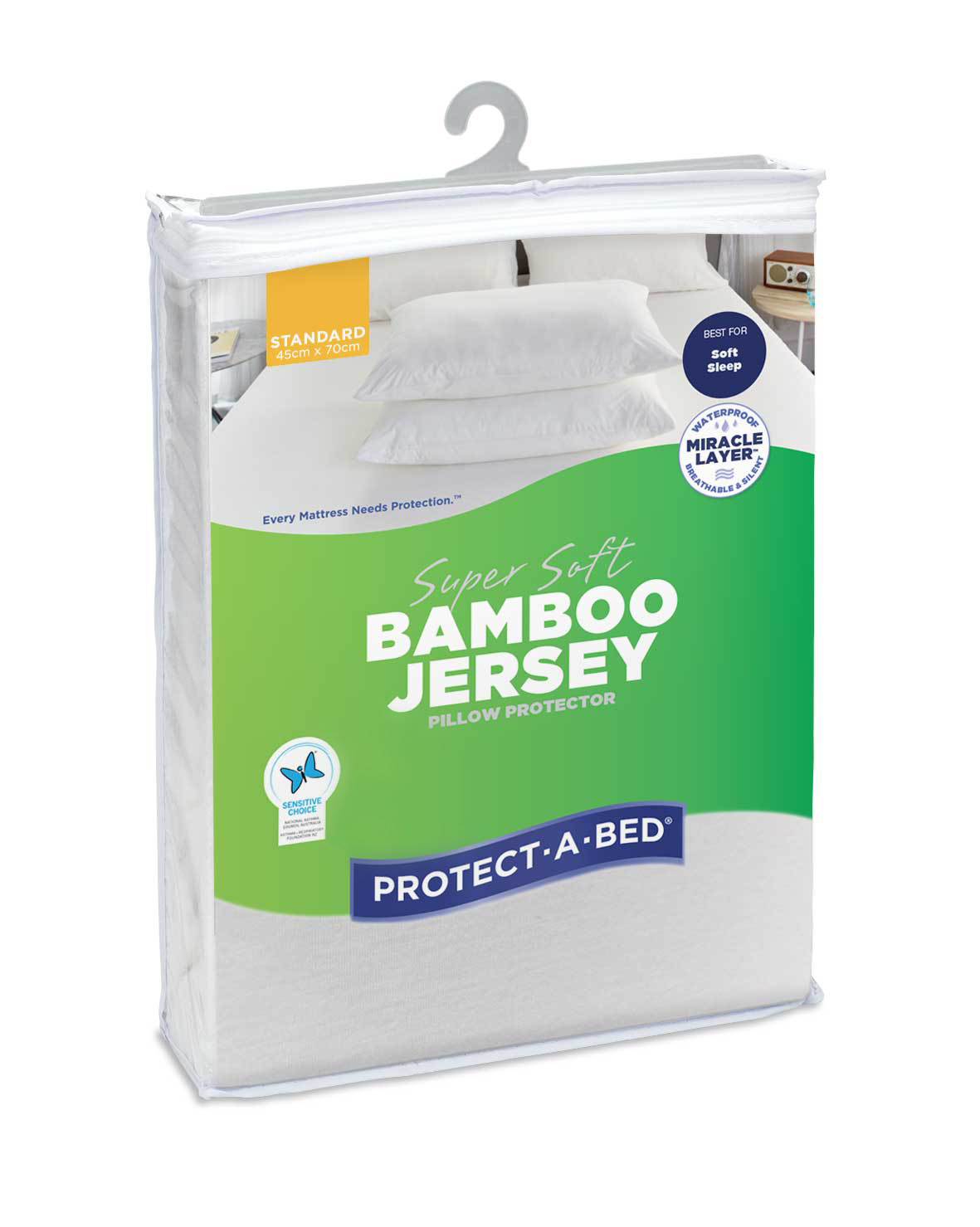 $29.00
Or 5 fortnightly payments of

$5.80

with

+1 more

Or 6 fortnightly payments of of $4.83 with
Delivery will usually be made within 14-25 business days. After placing your order, you will be contacted by one of our team to update you on your estimated time of delivery. This time will vary depending on the product ordered and the location chosen for delivery.
Super Soft Bamboo Jersey Waterproof Fitted Mattress Protector by Protect-A-Bed.
Features


* Protect-A-Bed's® Miracle Layer™ is soft and comfortable yet waterproof, breathable and silent.
* Protecting mattresses and pillows from everyday spills and stains.
* Protecting the sleeper and their family from dust mite, mould and bacteria allergens.
* Viscose made from Bamboo offers a super soft sleep surface that can be slept on directly.
* Expandall® fitted sheet style. Fits all standard and extra deep mattresses.
* Electric blanket safe.
* Machine wash and tumble dry.