Welcome To Sleep Gallery - A Revolution In Luxury Sleep Technology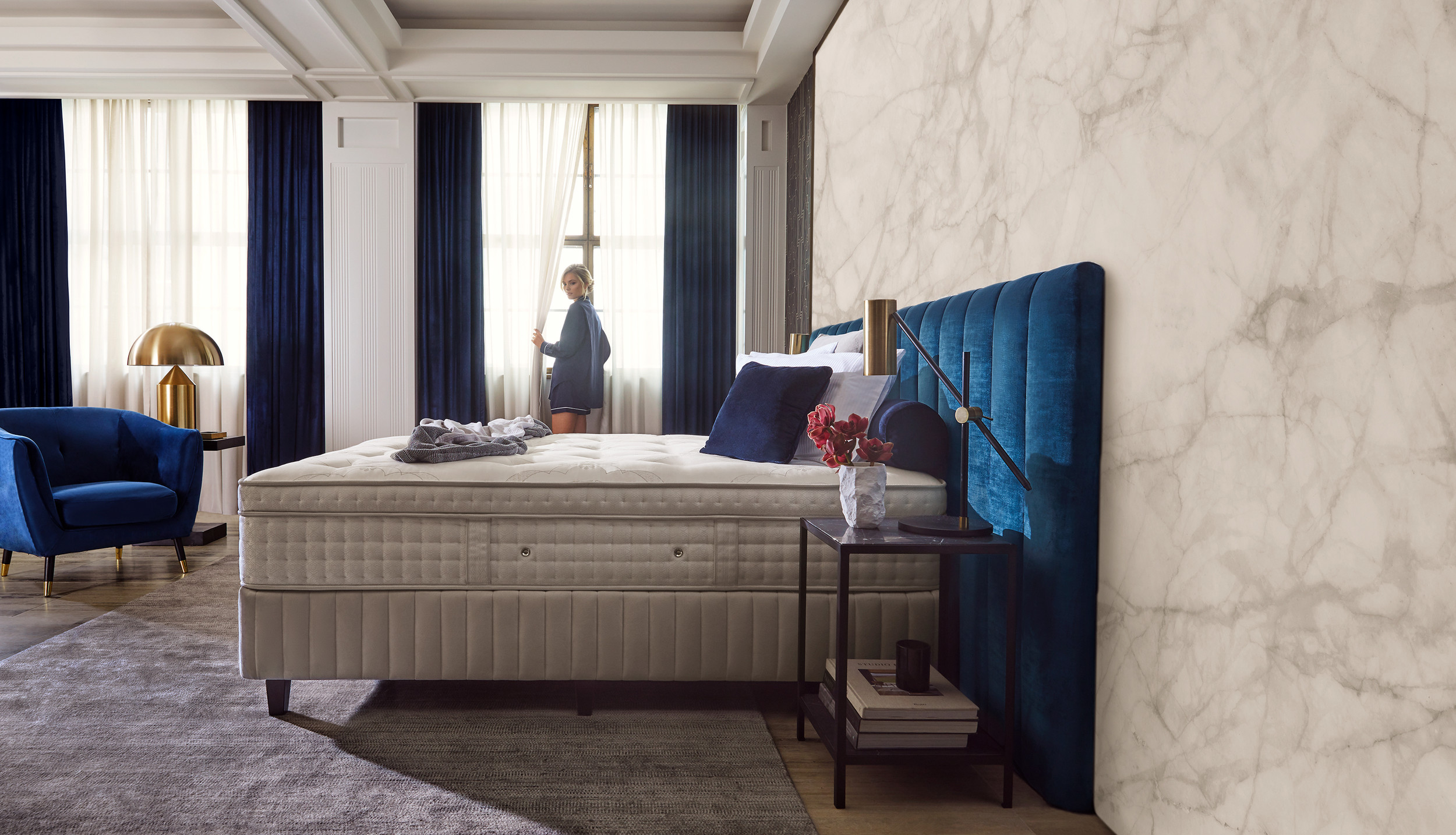 Sleep Gallery by Bedpost revolutionises how New Zealanders choose the world's best beds for their homes. The showroom on The Strand in Parnell has been designed to showcase only the most luxurious mattresses, adjustable lifestyle beds, bases and accessories in a stylish, relaxed and comfortable environment.
By stocking only the very best ranges from quality brands such as Tempur, Sealy Crown Jewel and Beautyrest Royale, you can be sure that you will find the perfect bed to suit both your home and your lifestyle, as well as providing the type of comfort which safeguards your health and wellbeing.
Sleep Gallery is a unique concept for Australasia, designed to encourage a different shopping and browsing experience, focusing on customer service and expertise.
The layout and design allows customers to:
Experience the new sleep technology, kick off your shoes and test out different makes and models in a private Sleep Experience Zone.

Talk to The Sleep Gallery's sleep experts about their home and lifestyle in a relaxed atmosphere and over a café-style coffee from our new espresso machine.

Choose their base/mattress/bedding/accessories combination in the gallery before arranging for our sleep experts to deliver and set up the bed at a time that suits the customer and removes the customer's old bed.

Please make the most of their valuable time by streamlining bed choices to only the very best makes and models in New Zealand.
The Sleep Gallery's minimalist design includes a giant feature-wall photograph of a Danish mountain scene as part of a display to showcase the store's exclusive range of Tempur's North beds.
The overall effect is completely on trend for modern architectural and interior design and the perfect place to seek inspiration if you are embarking on a new-build or major renovation.
The Sleep Gallery is already reaching out to a number of builders, architects and designers so that the bed specifications can be worked into building plans right from the beginning of a project.
Bedpost New Zealand Franchisor Julia Doak said The Sleep Gallery had been in the planning stages for around six months before its opening.
"We wanted to be absolutely certain we had the right building and the right design to fit in with our neighbours on The Strand in Parnell and we also wanted to listen to our customers to make sure we are flexible to what they want," Julia said.
"From our research, we understand that our customers place a great value on their time so we wanted to create somewhere where they can see the very best sleep technology in the country without other distractions.
"And what we've got now is absolutely unique in Australasia – we've already had people coming over from Australia who have told us that this is the best bedding store in Australasia."
So if you want to experience the ultimate in luxury sleep technology in New Zealand, visit The Sleep Gallery at 101 The Strand, Parnell – right in between Matisse and Dawson & Co – or contact us at sales@sleepgallery.co.nz or on 09 369 1273.