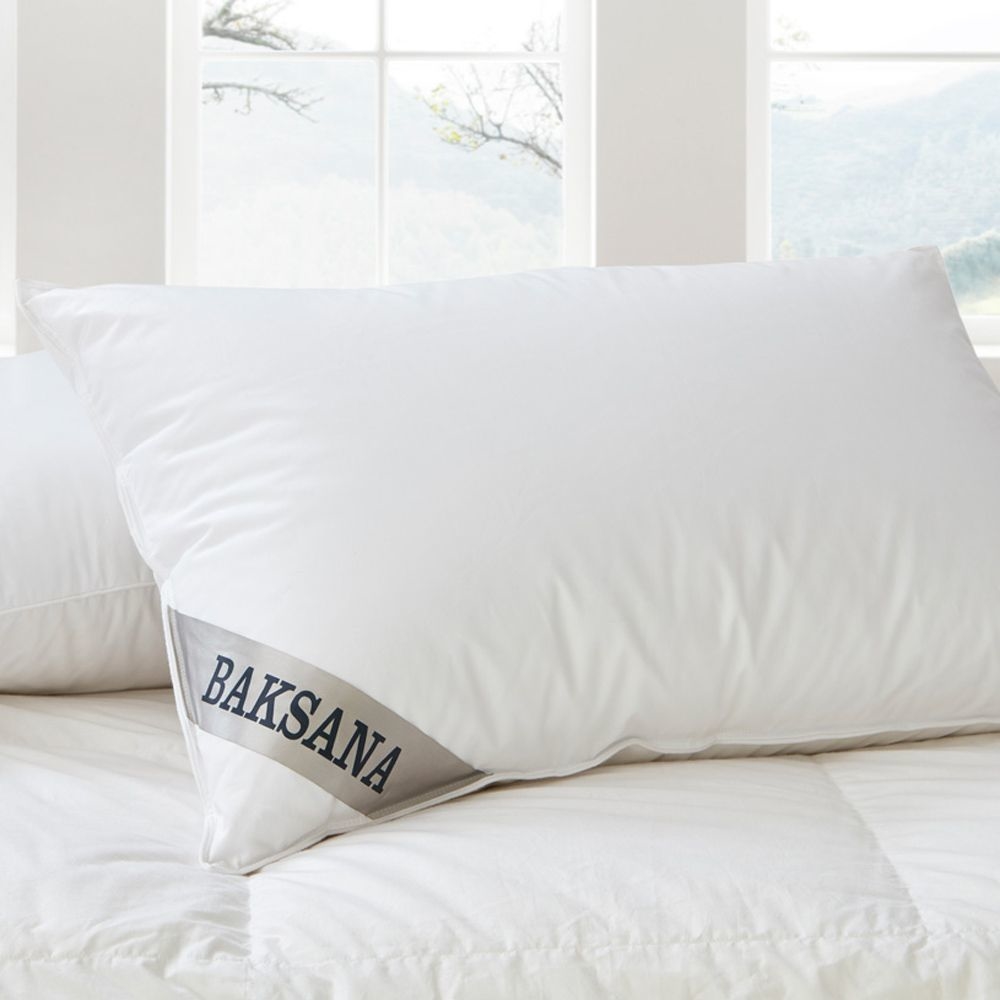 Baksana
50/50 White Hungarian Duck Down & Feather Lodge Pillow
$375.00
Or 5 fortnightly payments of

$75.00

with

+1 more

Or 6 fortnightly payments of of $62.50 with
Delivery will usually be made within 14-25 business days. After placing your order, you will be contacted by one of our team to update you on your estimated time of delivery. This time will vary depending on the product ordered and the location chosen for delivery.
The newest additions to Baksana's Hungarian Duck Down & Feather range. These luxurious lodge pillows are filled with 50% Hungarian white duck down and 50% Hungarian white duck feather. Encased in a 100% Egyptian cotton shell with a piped edge ensuring the filling stays inside the pillow.
Lodge pillow size: 50 x 90cm.
Made ethically in Hungary.