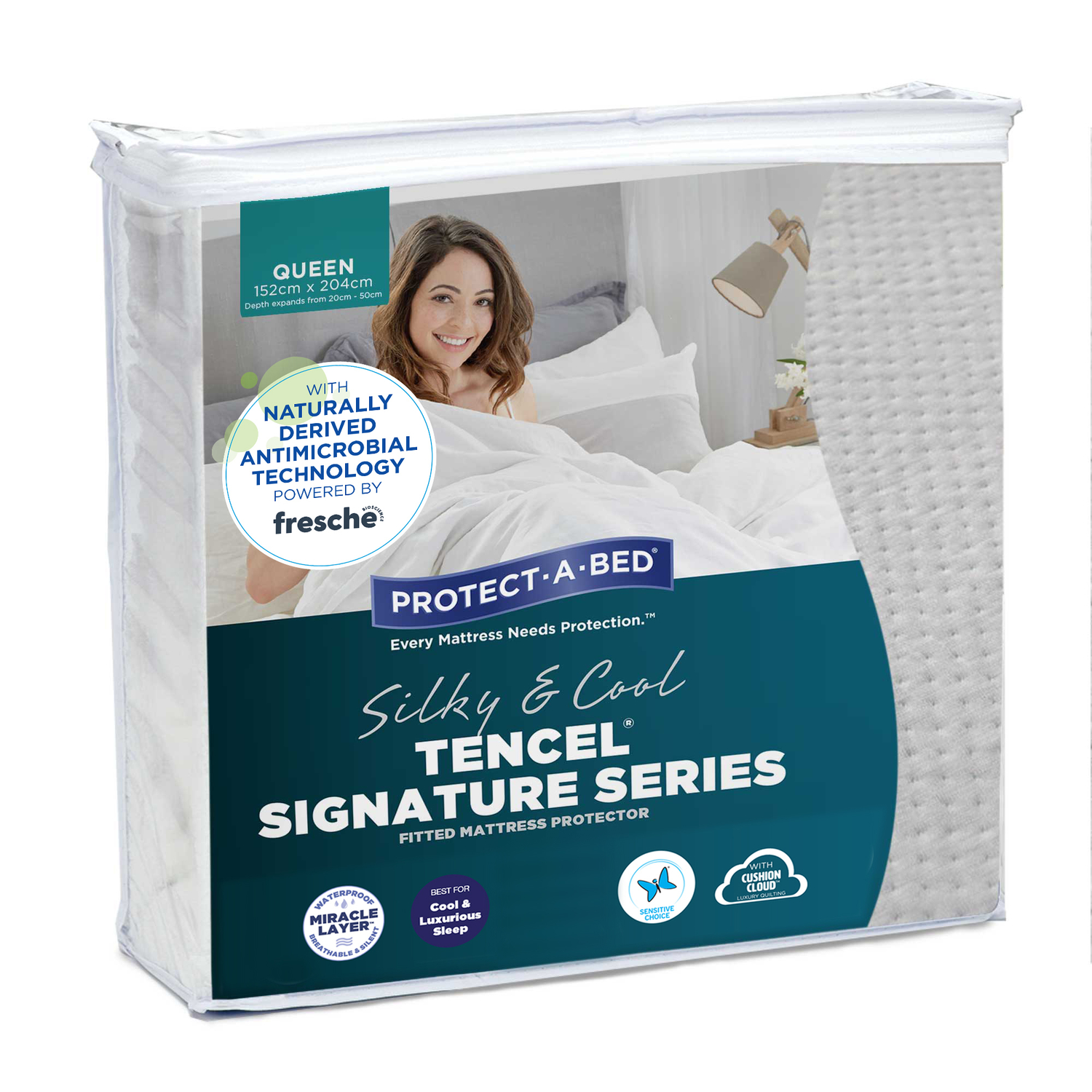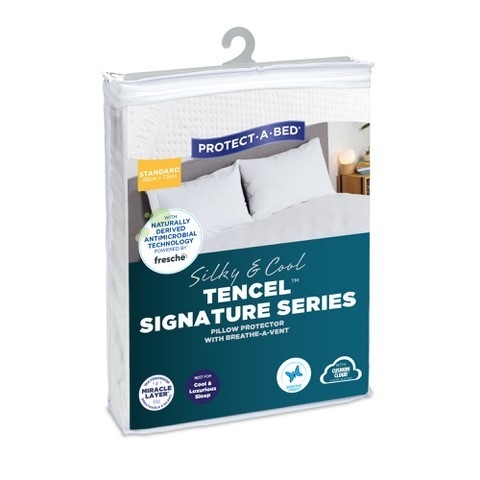 Protect-A-Bed
Tencel Signature Series Mattress & Pillow Protectors
$59.00
Or 5 fortnightly payments of

$11.80

with

+1 more

Or 6 fortnightly payments of of $9.83 with
Delivery will usually be made within 14-25 business days. After placing your order, you will be contacted by one of our team to update you on your estimated time of delivery. This time will vary depending on the product ordered and the location chosen for delivery.
Protect-A-Bed Signature Series protectors provide a silky cool and comfortable sleep with the added benefit of Cushion Cloud quilted filling for a more luxurious feel. When combined with the unique Miracle Layer™ which draws moisture away from its surface, it creates the cleanest, driest and smoothest sleeping surface possible.
The Signature Series Mattress Protector has been identified as part of the Asthma Foundation's Sensitive Choice Program due to it's protection against dust mites, allergens and other irritants that may trigger symptoms of asthma. Earning it the distinctive blue butterfly proudly displayed on the packaging.
The 100% Polyester Pique fitted Expandall® Sheet Style cover is designed to suit all standard mattresses and extra depth mattress sizes. Easy to remove, and can be machine washed and tumble dried.
Features

* Cushion Cloud Pinsonic quilting for luxurious comfort
* Ideal for allergies, asthma and sensitive skin
* Waterproof yet breathable Miracle Membrane provides a protective barrier against stains and liquids
* Miracle Membrane provides protective barrier against dust mites, mould and other allergens
* Tencel fabric structure absorbs more moisture and reduces bacteria growth
* Tencel sleep surface provides a natural and hypoallergenic sleep zone
* Thermo-regulation properties provide a cool and comfortable sleep
* Four-way stretch - to enhance the feel and design of the mattress
* Ideal for Viscose Elastic mattresses
* Suitable for use with electric blankets
* Designed to fit standard and extra deep mattresses